Research Postgraduate (RPg) Students
Ph.D. in Our Group [Contact]
I am always looking for motivated students who are interested in pursuing a PhD with me.
If you are interested in pursuing a PhD with me, please drop me an e-mail with your CV, academic transcript and publications (if any). Please mention why my work in particular interests you, perhaps by discussing a paper I have worked on, or a relevant idea you might have.
Applicants will typically have a BSc in Computing Science or a related discipline at 2:1 level or above, and will have had some exposure to the field of programming languages through courses, internships, or undergraduate projects.
See here for information about applying to do a PhD at the School of Computing Science at the University of Glasgow. As part of the application process, you will need to write a research proposal; this is not binding but gives you an opportunity to show that you can read around an area and can identify a problem to work on.
PhD study in the UK
In UK, a PhD normally consists of 3 or 4 years of independent research under the supervision of a member of academic staff. At the end of this period, you will submit a thesis detailing the work you have done, which will be examined by an internal and an external examiner at a (closed) viva.
Funding
The School of Computing Science has several scholarships available (for home and international students) each year which cover tuition fees and provide a monthly stipend. The deadline is typically in January each year. If you are interested, please contact me, and we can explore opportunities.
Please get in touch in good time if you would like to submit an application to our Ph.D. program.
Post-doc Opportunities [Contact]
When there are no funded positions advertised, and you are interested in joining the group, then you must secure your own postdoctoral fellowship support. We would be happy to provide assistance if required. For possible sources of postdoctoral funding, take a look at the links below, and please get in touch if you wish to apply for any of the fellowships with your CV, and 3 best publications.
There are postdoc fellowships available every year. I am happy to support you in your application for a fellowship to fund your postdoc in our group. Take a look at the following links:
Visiting/Staff Exchange [Contact]
I am also open to host long-term and short-term academic visitors (students or faculty). If our research interests overlap, I am happy to discuss with you the possibility of hosting you at University of Glasgow. Please drop me an email.
About University of Glasgow (Top-100 on QS/THE/US News rankings)
The University of Glasgow, nestled in the heart of the vibrant and culturally rich city of Glasgow, Scotland, is an esteemed institution with a storied history dating back to 1451. Boasting a long tradition of academic excellence, the university offers a diverse range of world-class programs, attracting students from all corners of the globe. With its historic architecture, lush green spaces, and dynamic urban atmosphere, Glasgow city provides the perfect backdrop for an unforgettable university experience. Students can immerse themselves in the city's thriving arts scene, bustling markets, and iconic landmarks, while also benefiting from the warmth and friendliness of its residents.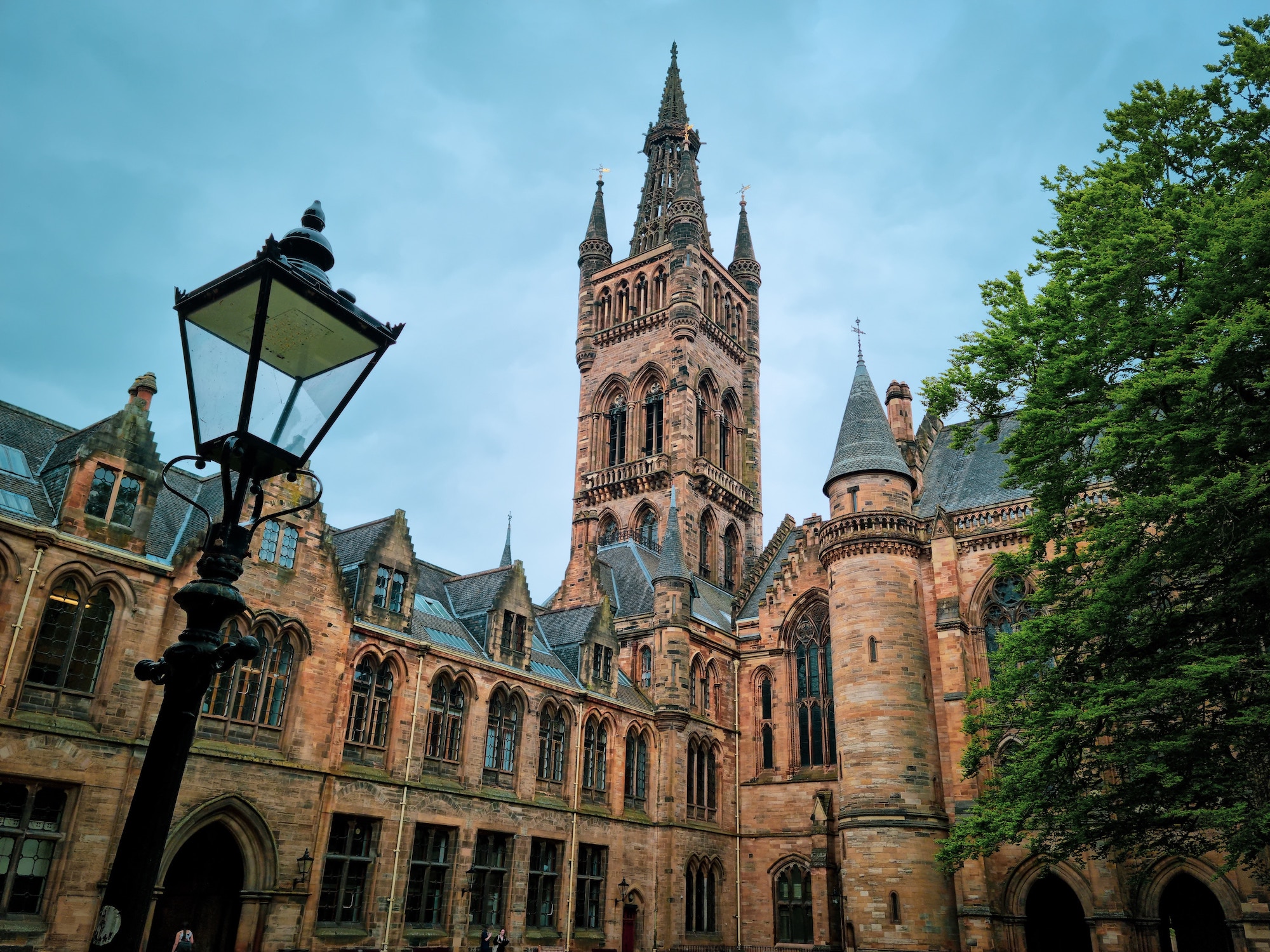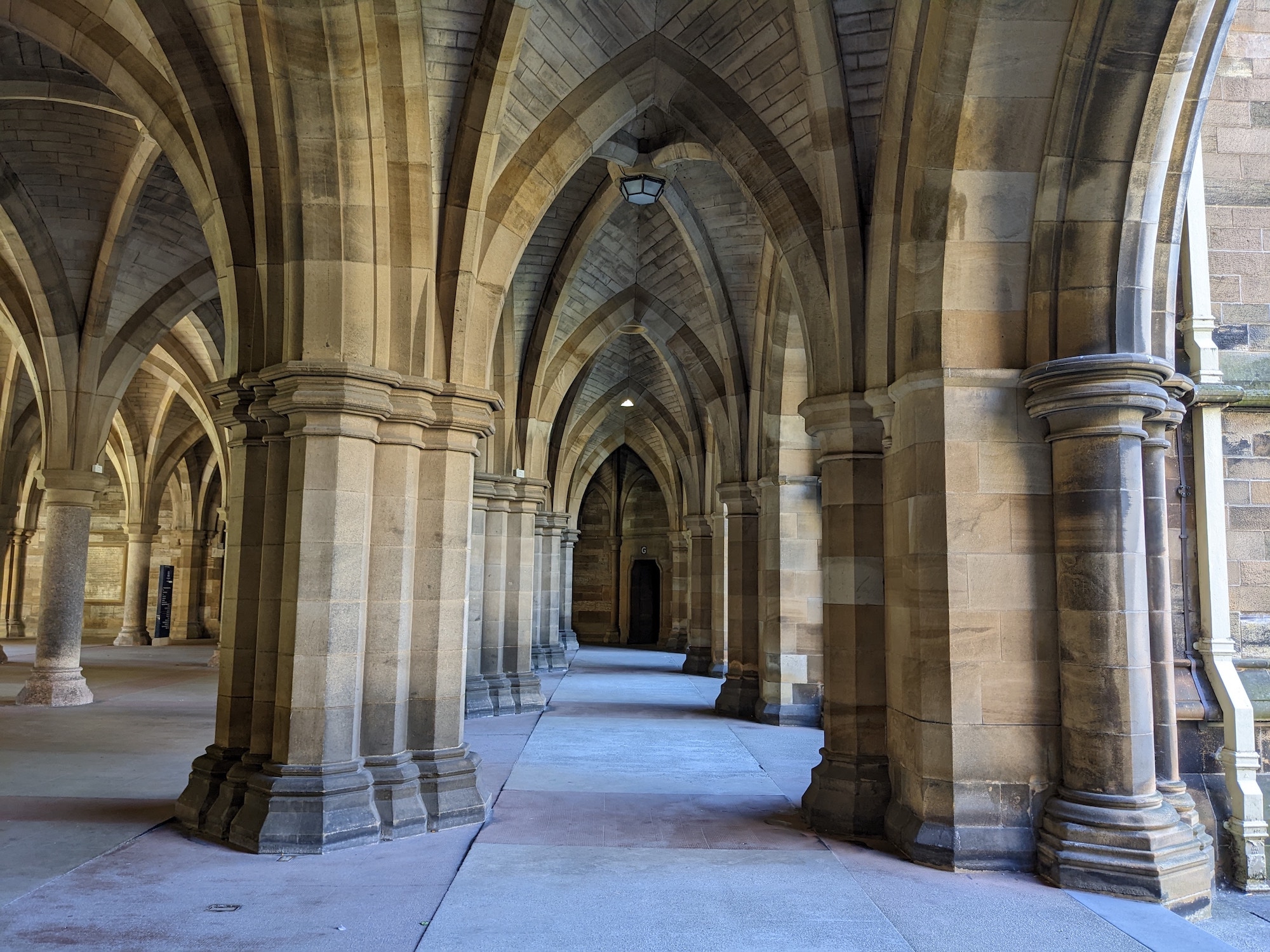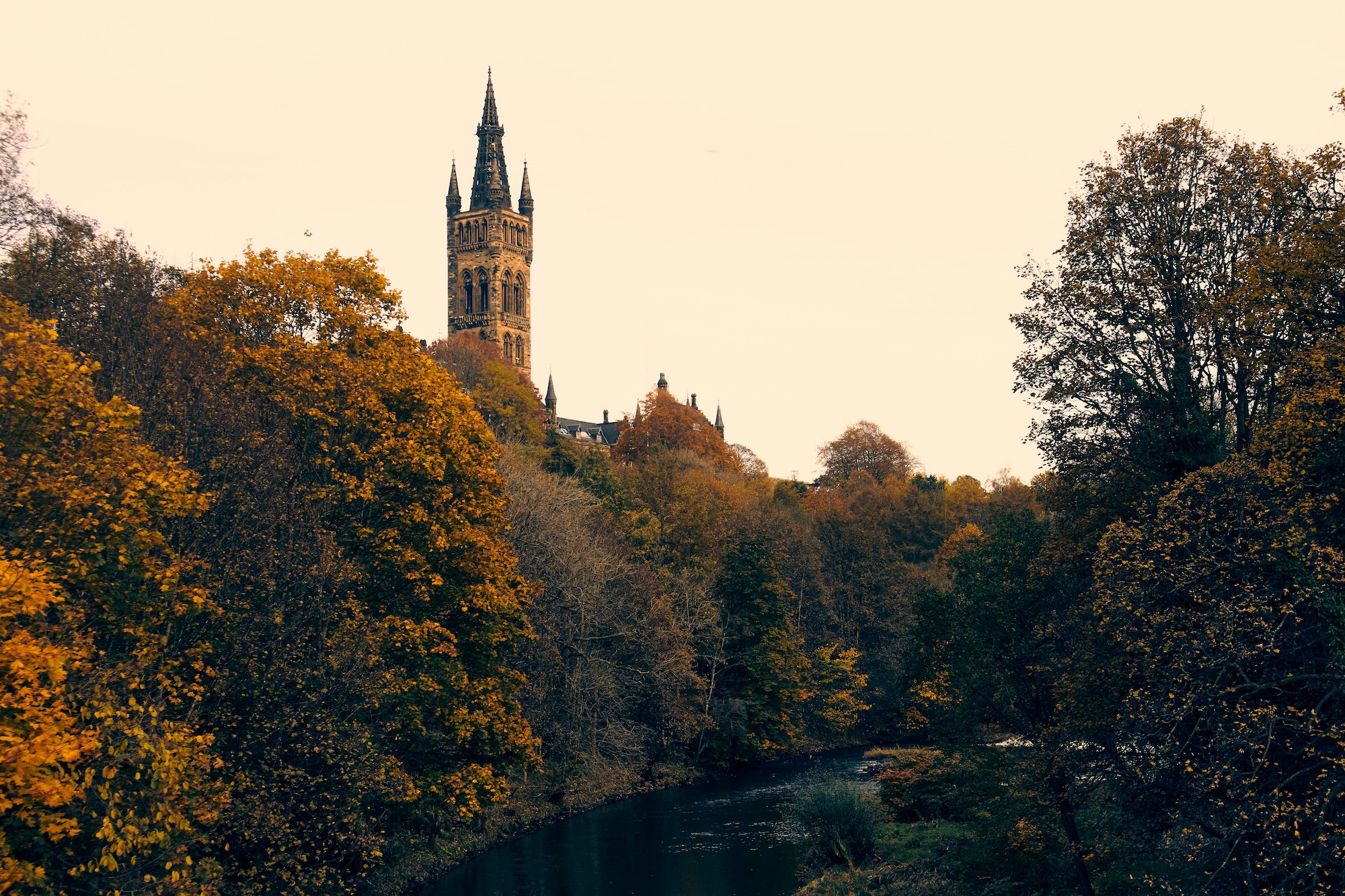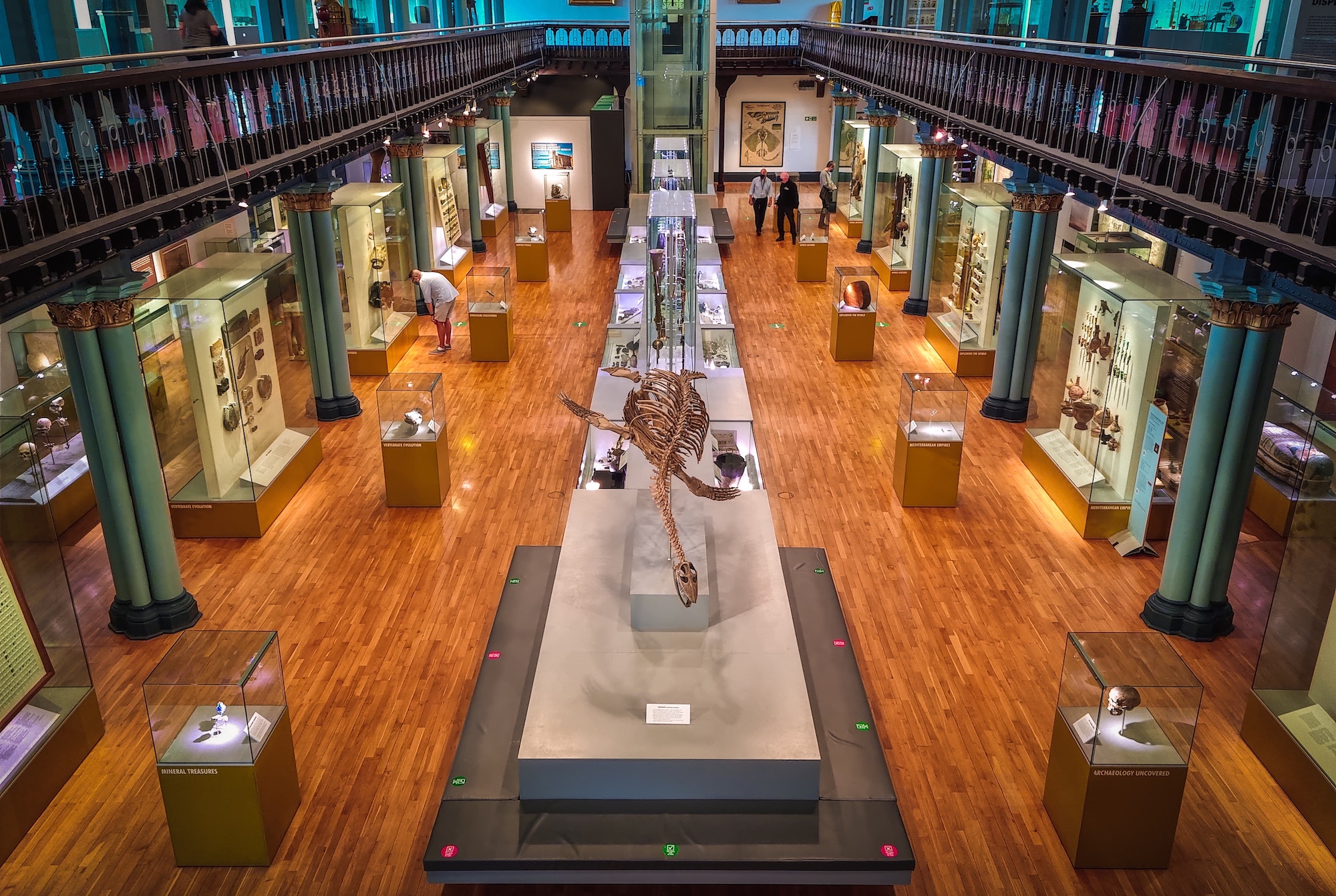 Image credit: https://unsplash.com (free image to use).